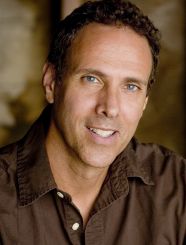 On Saturday, April 24th, Daisy had the chance to participate in a Cold Reading Workshop with Paul Weber, senior casting director from MGM Film & Televsion (see bio below). About 32 actors from various acting backgrounds convened at the Actors Place in Virginia Beach to learn from Mr. Weber about the art of auditioning for film/TV.

He first started off by sharing about himself and his past credits working with MGM as a casting director. He then proceeded to give valuable lessons regarding resumes, training, and marketability as each individual had an opportunity to share a minute about their backgrounds and their own personal passion for acting. After a brief study of the headshots and resumes, Mr. Weber then cast the actors into groups of two to work on scenes he had chosen for them. During the readings, he gave useful feedback to each of the actors, and also gave suggestions on alternate acting choices that the actor may not have considered. Some of the input he had given included: Less is more, pick strong choices but don't push, and be sure to commit to the scene.

This sort of cold reading intensive was a first for Daisy, and she found the constructive criticism to be very beneficial in her understanding of the audition process, as well as for her own personal growth as an individual.

Click on this link below to see the article written about the class, as posted online by the Virginian-Pilot.
http://hamptonroads.com/2010/04/mgm-casting-chief-helps-actors-find-dream


PAUL WEBER BIO:

PAUL WEBER C.S.A. IS PRESENTLY THE IN HOUSE CASTING DIRECTOR FOR MGM WORLDWIDE TELEVISION AND MGM FEATURE CASTING CONSULTANT. CREDITS INCLUDE "CABIN IN THE WOODS-3D", A REMAKE OF "THE THREE STOOGES", "DEAD LIKE ME" FOR SHOWTIME, THE IMMENSELY POPULAR "STARGATE" FRANCHISE FOR THE SCI FI NETWORK, "PICTURE THIS", "LEGALLY BLONDES", "WAR GAMES II"AND "INTO THE BLUE 2", AS WELL AS "THE INITIATION OF SARAH" AND "CUTTING EDGE " FOR ABC FAMILY. OTHER CREDITS INCLUDE "HAUNTING ON SORORITY ROW" STARRING LEIGHTON MEESTER AND "FLASHPOINT" A NEW CBS SERIES, "TABLE FOR THREE" STARRING SOPHIA BUSH AND (SUPERMAN) BRANDON ROUTH, "LAZARUS CHILD" STARRING ANDY GARCIA AND ANGELA BASSETT, AND "OZZIE", AND "HOLLYWOOD NORTH".

MR. WEBER ALSO CONDUCTS COLD READING WORKSHOPS WORLDWIDE. HIS 5 HOUR COLD READING INTENSIVES ARE DESIGNED FOR ACTORS 10 AND OLDER. HE WILL GIVE EACH ACTOR A SCENE TO PREPARE AND WILL OFFER PERSONAL DIRECTION AND GUIDANCE THAT WILL GIVE THE ACTOR INSIGHT INTO THE COLD READING PROCESS, HELP THE ACTOR DEVELOP AUDITION SKILLS, AND PREPARE THE ACTOR FOR A SUCCESSFUL CAREER IN THE INDUSTRY. HE PRESENTLY TEACHES "THE WORKING ACTOR, GET THE AUDITION, BOOK THE JOB", AT UCLA.